Complete Marketing Under One Roof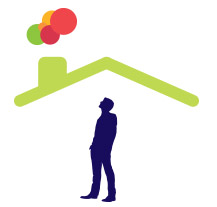 Are you like most busy dentists? Your marketing simply evolved over time. A now long-gone artist created a logo; newspaper, yellow page, and direct mail companies all put their own spin on things, and no-one talks to your website company! This brand dilution costs you thousands of dollars in misspent effort!
PDA Marketing Group works exclusively with our clients to bridge the gap between effective design and powerful return on investment (ROI). Each piece stands alone – and integrates with all other media to create the consistency your brand deserves.
Here are just a few of the services we offer: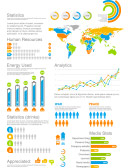 Comprehensive Research & Marketing Plan
If you don't know where you're going…you'll end up somewhere else! Before you spend a dime on marketing, we perform in-depth research to reveal the road map that is right for you. Together we create a plan and a budget that meets your goals.
---
Branding & Integration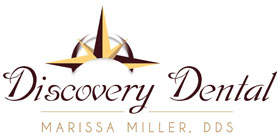 A practice's brand is like a mosaic; every tile matters. From your signage to patient communications, to direct mail promotions and websites – every piece counts. Whether it's a brand new logo, refresh, or just help tying it all together, we help you get to the root of your practice and communicate it with your audience.Watch Our Video
---
Internal Referral Systems

One of your best marketing vehicles is your own happy patients. This program teaches you how to drive demand and generate more patients from the inside out. Our proven program starts from scratch and includes a comprehensive consultation to help you determine the best strategy, and rolls into design, printing, and staff training so you don't have to worry about the details along the way. Watch Our Video
---
Video Production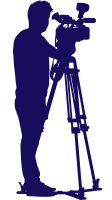 According to Forbes Magazine, over 90% of buyers use videos on the websites they visit to determine if they want to become a client. That's second only to the "Contact Us" page in popularity! If you think video is unimportant, think again. Not only does video convey your message, it also conveys the feel of your practice. And video currently is one of the top factors in your overall online SEO. You need video; we can help! Learn About Video
---
Direct Mail Programs

We know what you're thinking. "Direct mail? Really? At my house, we can't throw those things away fast enough!!" The Academy employs strategists whose sole purpose is to determine if this is a fit for your market. Numbers don't lie and a strong ROI is the name of the game. Direct mail could be the missing piece to all your efforts.
---
Websites & Social Media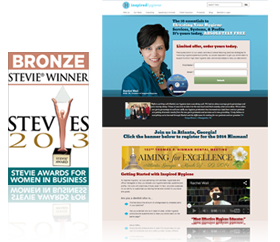 Our Web Team garnered a 2013 Bronze Stevie Award for Website development. Our commitment to customization for each client is just one of the award winning secrets behind our site. We create effective websites that get noticed both by search engines for their SEO optimization, and consumers for their usability. In addition, we connect and standardize your social media, and write twice-monthly blog posts to keep your site content fresh. All this and much more.
---
Design & Printing

Whether you need print ads, door hangers, billboard designs or more, our team of graphic designers custom-create your materials to best reach dental consumers in YOUR area. In addition, our members receive negotiated group rates on printing for flyers, door hangers, banners, letterhead, business cards, and nearly any other printed piece you can imagine. That typically means better prices, turnaround, and quality than you can get from your local printer. Contact us for a la carte design & printing estimates.
---
Let's Strategize This Together
Marketing is certainly the type of maze that mixes so much art and science that it's difficult to tell where one starts and the other ends. We encourage you to reach out and share your goals with us. We're happy to help connect the dots and develop and amazing campaign to spread your message. View our Case Studies
---
Our 360-degree View
We are not a "practice management" company with a narrow view on streamlining systems. We firmly believe that management and marketing are linked. Our team works with you to match marketing budgets to appropriate media choice (web, direct mail, radio, tv, billboards, etc). We then link this back to team training and practice management systems that massively improve internal marketing efforts.
---
Want us to look under the hood?
Contact us today for a free consultation. We are happy to discuss your current needs and help craft a plan for your success.