Aspiration vs. Perspiration
The greatest benefits of being part of The Academy are all of the great doctors and teams we meet around the country. It seems that everyone comes seeking ways to increase revenues, take better care of their patients, and create a better environment in the practice. What is different between the superstar producers and those that fall flat?
Perhaps Albert Einstein had the answer:
"Genius is one percent talent and 99% hard work."
Accordingly, a 'genius' is often a talented person who has done all of his or her homework.
We create our educational programs to provide not only information to fill your mind today, but also the resources to continue to refine and implement what you've learned in your practice.
---
Productivity Workshops
Our Productivity Workshop is our award-winning 2.5-day program for doctors and teams. What's unique about this program is that it outlines the specific clinical skills, strategies, equipment, and technology needed to be a high-producing dentist – one who consistently produces $1250 per hour and nets over $600,000 per year. Watch your productivity soar!
---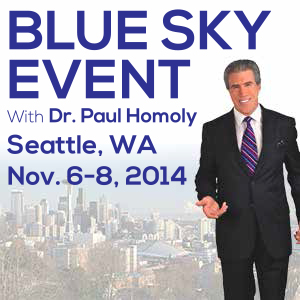 Blue Sky Annual Reunion & Workshops
Our 10th Anniversary Celebration Blue Sky event will be held in Seattle, WA. This event is a must for dentists and their teams whether you've been to past Academy events or not. Stretch your communication skills and broaden your horizons to make 2015 the best year yet!
---
Clinical Workshops
One of the hardest things to accept when developing a dental office is that the patient will never be able to truly appreciate the level of care and precision that goes into great dental work. While our primary focus is business development, we can never lose sight of that fact that we always need to be improving our clinical skills as well. Each office needs to be able to take amazing care of patients on all levels, so twice a year we pull in the best of the best to workshop complex cases and dig deeper into what works and what doesn't.
---
Business Systems Workshops
You do dentistry every day, but who is actually running your business? This powerful 2-day leadership course for dentists is recommended for graduates of our Productivity Workshop and their office managers. You'll develop analytical and communication skills to massively increase the profitability of your practice and the secrets to true wealth creation.
---
Free Webinars
The Academy is proud to offer free educational webinars and videos to get you started on your journey toward improvement in your practice and your bottom line. Please enjoy these videos courtesy of The Academy and our partners.