Contact us here if you'd like to be alerted as soon as we release our 2017 BlueSky dates and location.
2016 BlueSky | Cancun: Connecting the Health Dots
The Power of the Oral Systemic Connection
Transform Your Dental Practice into a Wellness Practice
Productive Dentist Academy's 11th Annual BlueSky Event: Connecting the Health Dots, takes you on a step by step how-to guide in implementing oral systemic connection opportunities within your practice:
Create new patient generation
Care for your patients like never before
Strengthen lifelong patient value
Build a communication bridge between your practice & the medical community
Experience in-person teaching from world renowned leaders in medical, dental, & hygiene
Earn AGD accredited continuing education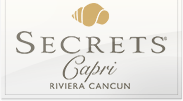 Join your PDA Tribe at the inclusive Secrets Capri Riviera Resort in Playa Del Carmen, Mexico for two fully immersive days of ground-breaking education October 20-22, 2016!

Take the First Step
Reserve a Spot for BlueSky
If you're ready to solidify a plan for the next 12 months, reenergize your team, and collaborate
with PDA Alumni – and soak up a little sunshine – you've come to the right place.
Meet Your BlueSky Leadership Team
Our program is designed as the ultimate dental success retreat, so you walk away with the tools at each intersection — no stone will be left unturned. You'll return ready to implement new methods to help your patients starting Monday morning, and will fire up your team with fresh enthusiasm and proactive mentalities in 2017.
Dr. Bradley Bale
Dr. Kim Kutsch
Kathryn Gilliam, RDH
Dr. Bruce B. Baird & Vicki McManus Peterson