Register for a 2022 Productivity Workshop and Get 12-Months FREE Access to PDA On Demand AND a One-On-One Business Advisory Session
That's

$3,333

In Your Pocket Immediately!
Register to attend a 2022 Productivity Workshop and You Will Receive:
12 Month Access to PDA On Demand ($2,333 Value)
Two Hour Business Advisory Consultation ($1,000 Value)
Here's How It Works:
Register for a 2022 Productivity Workshop
Schedule your two hour business advisory consultation
Complete the workshop and unlock 12-month access to PDA On Demand
Recorded Productivity Workshop including every breakout session and online workbook
Highlights from Our 2021 Event
– ONLY 75 AVAILABLE –
Here's What's Included:
Productivity Workshop Details:
The PDA Productivity Workshop is a full-immersion 2.5 day course proven to increase production, decrease stress, and elevate the patient experience.
This comprehensive calibration program for dentists and team will teach you how to:
Schedule to Productivity, Not Time
Become a Better Patient Advocate through Comprehensive Diagnosis
Align Team To Your Vision of Success
Get an ROI on Your Marketing Effort
Seamlessly Integrate New Technology & Services
18 CE Credits
PDA On Demand
This is the entire Productivity Workshop including all breakout sessions! Recorded in September 2021, this is everything you need to accelerate productivity, align team, and decrease stress. You can now take your in-person learning home with you for an entire year to ensure you've squeezed every ounce of learning from PDA curriculum!
2 Hour Business Consultation
Just like a comprehensive dental exam, our business experts take a holistic view of your dental practice. We'll identify risk factors and opportunities to generate more revenue, elevate the patient experience, and massively decrease your stress. We will also help you reveal the true vision for your dental practice, and provide a roadmap to close the gap between where you are today and your vision of success for the future. You'll end up with a business roadmap with bitesized milestones, making it easy to get where you want to go.
Productivity Workshop Overview
Comprehensive Patient Care
As dental professionals, nothing is more frustrating than seeing the condition of your patient and struggling to communicate a treatment plan the patient will accept. You deserve to practice the clinical skills you've invested time and effort on to help patients who need your expertise.
This program helps you master the comprehensive exam and treatment planning process. Dr. Bruce B. Baird's proven methods improve case acceptance, so patients choose the care they need.
You'll learn:
Effective patient and team communication
How to elevate the standard of clinical care
Build rapport that drives trust and loyalty
Advance clinical hygiene communication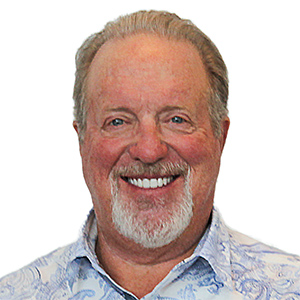 Dr. Bruce B. Baird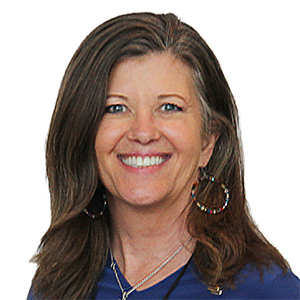 Victoria Peterson, SsD
Scheduling & Systems
It's common to think being more productive means working longer hours or charging more. The reality is productivity goes up when you work smarter, not harder. Maximize efficiency in your current systems and delegate through team so you can:
Take control of your finances
Develop a self-directed team
Grow your practice strategically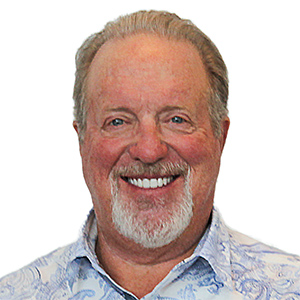 Dr. Bruce B. Baird
Team Alignment
The past year has been a roller coaster for all dental teams. Getting your new and existing team aligned with your vision of success is paramount to operating a smooth and seamless practice.
This program brings all the moving parts together to allow you to go farther, faster:
Clinical hygiene breakout including co-diagnosis
Administration & assistant breakout including productive scheduling
Smooth hand-offs to elevate the patient experience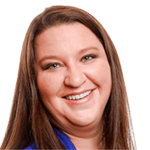 Sommer Carrol, RDA
PDA Faculty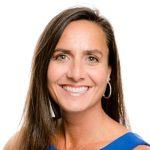 Callie Ward, BA, MEd
PDA Faculty
Marketing That Gets ROI
Patient attraction can often feel confusing and overwhelming. Get ready to clarify your message and connect with your community on a deeper level. Using a strategic approach, you learn how to expand your reach and attract clients perfect for you:
Discover your authentic story
Connect internal and external marketing for a seamless patient experience
Get hands on experiential marketing collateral creation including video and social media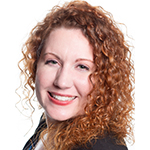 Regan Robertson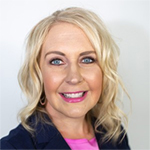 Sara Hansen
Advanced Clinical Hygiene
Integrating advanced clinical hygiene techniques is easier than you may think. Join PDA faculty Kathryn Gilliam, RDH and Machell Hudson, RDH as they demonstrate how easy and efficient it is to implement a comprehensive hygiene examination. When properly applied, patients become healthier and productivity in hygiene improves, without adding time to the schedule.
You will learn how to:
Distinguish oral cancer risk
Effectively communicate risk with patients
Protocols for cancer treatment side effects and periodontal therapy
Integrate additional screening such as blood pressure and salivary diagnostics
Increase case acceptance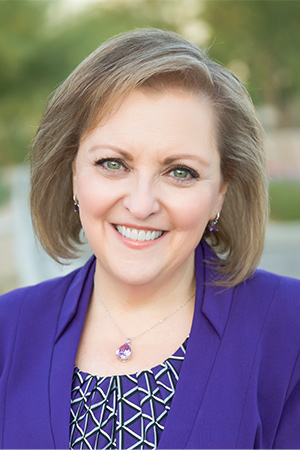 Kathryn Gilliam, RDH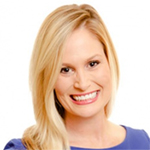 Machell Hudson, RDH
Leadership: Compassionate Collision
Have you ever felt like you are taking more and more action but not getting the results you want? Join PDA alumni Dr. Jeff Buske, a successful cosmetic dentist and 2021 Dentistry's Got Talent champion, so you can learn how to make powerful daily choices that allow you to be a high producer and not burnout.
The Fire 4 Formula helps you unlock your full potential:
Faith: Do you believe you have a purpose? Is your purpose big enough for others to join?
Fitness: Your self love and self care is revealed through functional fitness and nutrition intake. Will your body support you to achieve your dreams?
Family: Family for us are the relationships you give your time to. This includes your team.
Finance: Finances are a vehicle for your purpose. The bigger your vision, the more you will need from your finances.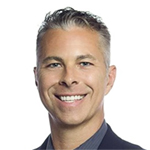 Dr. Jeff Buske
What Our Attendees Are Saying
"The greatest strength of this workshop is opening my eyes to the top 5% productivity and building relationships with patients."
– Dr. Josh Cochran
"Victoria and her team helped us reorganize and build a thriving business. We worked with them when the economy was at its worst – and yet we grew! My net profitability has tripled, and my team has never been happier."
– Dr. Larry Hubbard
"This is my second time to the Productivity Workshop and I was impressed by how much has been updated. The dental landscape has changed and you guys are staying ahead of the curve."
– Dr. Jeremy Gordon
12-Month Access to PDA On Demand
Ideal for new team hires, spaced repetition learning, and instant reference
Includes video of main group and all breakout curriculum of the Productivity Workshop filmed in September 2021 and an online workbook.
*This Cyber Monday Special Offer is for new customers only. Are you a current PDA customer? Contact your PDA representative directly for access to an even better deal.