PDA BUSINESS IMPACT:

FOUNDATIONS PROGRAM
Your 10 Week Interactive Coaching Program to

Increase Your Profits & Peace of Mind
Every hour you spend without a strong business strategy and aligned dental team costs you time and money.
You are a dentist passionate about patient health, but the business side of dentistry is weighing you down. Some days you feel more like a firefighter than a dentist, running from one fire after the next. You are ready to rise above the daily grind, with an accountable team empowered to help move your vision forward.
PDA Business Impact: Foundations is your 10-week interactive coaching program using proven methods to help you clarify your vision, connect better with patients and team, and improve profits so you can enjoy the journey of practice ownership again.
This program is perfect for dentists who are hungry to:
Lead with Confidence
Develop a Business Roadmap
Motivate & Align Team
Harness Authentic Marketing
Manage Business Risk
Integrate growth strategy
PDA Business Impact: Foundations
This interactive, online coaching program puts purpose driven actions behind your vision for accelerated success. Know where to focus with confidence to get results that build long-term practice value. Get everyone on your team pulling in the same direction so you can seamlessly move faster with less drama and more cohesion.
Designed with your (busy) life in mind:
Curriculum released every Friday for On-Demand Learning
Real-time Coaching feedback
Live interactive peer group sessions facilitated by Victoria Peterson, SsD
Access to private PDA community to collaborate with PDA faculty and peers
Week 1: Philosophy of Care
Week 2: Master the Patient Experience
Week 3: Strategic Action Planning
Week 4: Predictive Analytics
Week 5: Motivate Team Engagement
Week 6: Authentic Marketing
Week 7: Identify & Manage Business Risk
Week 8: Activate and Integrate Your Team
Lead With Confidence
What you know now is not the same as when you first graduated dental school. Has your philosophy of care evolved over time, and have you revised your patient experience to align the two?
Learning Objectives:
Begin with the end in mind: Building an Investment Grade Practice
(Re)Defining Your Philosophy of Care
Master the Patient Experience
Develop Your Business Roadmap
Stop chasing an elusive goal, quiet the daily noise and clarify how you will transform your practice into what you've always dreamed it could be.
Learning Objectives:
Align priorities to a 2-year business roadmap
Measure outcomes & ID behaviors that support results
Know when to pivot — before you are in trouble
Motivate & Align Team
Communicate effectively to attract ideal employees and motivate productive behaviors.
Learning Objectives:
Understanding & visualizing the team journey
Create robust ads that attract and practice behavioral interviewing
Get the onboarding process right and master giving feedback
Authentic Marketing
Find and connect with your community by harnessing your biggest super power — YOU!
Learning Objectives:
Build your authentic story
Use authority to expand your reach
Identify your ideal target market
Manage Business Risk
A "choiceless" choice, risk is part of being a business owner. By managing risk, knowledge increases while anxiety decreases.
Learning Objectives:
Understand risk tolerance
Identify top business risks in dentistry
How to prioritize your risk reduction strategy
Integrate Your Strategy
Put your roadmap into action by working one-on-one with a master business coach.
Learning Objectives:
Solidify your 2-Year plan
Witness a peer walk through a facilitated process
Discover how to work with a thinking partner to clarify goals
Get Off the Road to Burnout
and On The Highway to

Growth with Integrity
PDA Business Impact: Foundations Program Begins September 24, 2021
One-Time $3,200 Tuition Includes:
8 Hours of AGD Certified Curriculum
10 Live Dynamic Peer Learning Sessions
Printed Workbook
Master Coach Feedback
Access to Private PDA Online Community
Take Control of Your Business & Reignite Your Passion For Dentistry
Hear directly from program participants and PDA faculty about how Business Impact marries support and expertise for high performance results.
Take Back Your Joy: Participant Dr. Maggie Augustyn
The Risks of Being Blissfully Unaware: Participant Dr. Sarina Harman-Tinnel
Program FAQ
If I miss a live session, can I watch it later?
Yes. All live sessions will be recorded and available for you to review within 24 hours of the session.
I'm really busy right now. Will this work with my schedule?
We designed this course for busy dentists like you. The program is self-paced so you can view material when it's convenient for you. Weekly modules contain about 45 minutes of video content and 45 minutes of self-evaluation materials. Weekly live sessions are 1.5 hours.
Can I get CE if I can't attend the live sessions?
Yes. The live sessions dive deeper into the online content. As long as you complete your course materials, you will earn CE credit.
May I begin the program early?
You will have access to the online curriculum on Friday, April 16, six days before your first peer learning session. Access the Program 24 hours a day, when your schedule permits. The earlier you sign up, the more gems we will send you before the course!
I have registered. What happens next?
Congratulations! Watch your email because we will be sending you everything you need to know. If you would like direct assistance, reach out.
Meet Your Instructors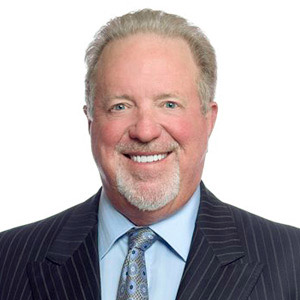 Dr. Bruce B. Baird
Dr. Bruce B. Baird is a cosmetic and family dentist based in the Dallas-Fort Worth metroplex. He also is the co-founder of Productive Dentist Academy, a business consulting and marketing company that equips dentists with strategies to improve treatment planning, team performance and marketing, and the founder and chairman of the board for Compassionate Finance Inc, a financial services company that offers payment solutions for dentists and other healthcare providers. With nearly 35 years of experience leading a successful dental practice, Granbury Dental Center, Dr. Baird is an expert voice in dentistry and private practice ownership. He is also the host of the weekly podcast, The Productive Dentist.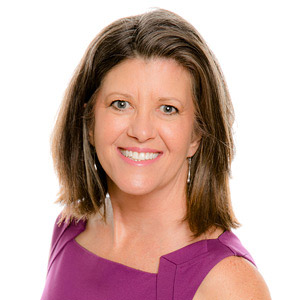 Victoria Peterson
Victoria Peterson, SsD combines 30 years of dental entrepreneurial experience with a degree in Spiritual Studies to bring a refreshing approach to business. Victoria is the CEO & co-founder of Productive Dentist Academy, a four-time recipient of Inc 5000 fastest growing privately held companies. She has also been awarded 2013 Silver Stevie Female Entrepreneur of the Year. She is an advisor to Dental Entrepreneur Women (DeW) and on faculty with Dental Speakers Institute and spends time each year in mission work in the Dominican Republic.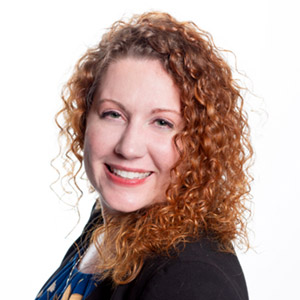 Regan Robertson
Regan Robertson is President and CMO of Productive Dentist Academy. As a Certified Business Made Simple Business Coach, Certified Storybrand Guide, Color Consultant for Eiseman & Associates and member of the Women Presidents' Organization, she is driven to help business owners communicate their authentic self to attract the patients they deserve. She is also the host of the Everyday Practices dental podcast with Dr. Chad Johnson. As an award-winning design and marketing professional, she is passionate about marketing ROI for dentists so they can generate a lasting impact in their community.
Want to see Foundations in action?
Download this whitepaper to see how Foundations helped one doctor get her mojo back.
Join the

waiting list

so you can get news and be the first to know!
Refunds for online education will incur a credit card cancellation fee.