Exclusive Workshop for PDA Clients Only
Investment Grade Practice™ Summit
How to Maximize Your Business Value & Achieve Career Satisfaction
Save Your Seat:
March 2-4, 2023
in Westlake, Texas
As a PDA client, we know you want certainty that you can maintain your lifestyle for the next 30 years.
That's why Drs. Bruce Baird and Victoria Peterson have assembled a world-class board of directors to advise and answer your key (and life-changing) questions:
Will there be buyers when I'm ready to sell?
How should I handle unsolicited offers from DSOs?
How much money will I need to have financial freedom?
When is the right time to make my associate a partner, & how do I do it right?
Should I attempt to buy a building, or just wait?
This private event invitation is a full-immersion, 2.5-day program only accessible to PDA clients.
Create Confidence & Peace of Mind for Your Future
Attendees Receive:
An Updated Business Plan
A Comprehensive Practice Valuation (a $5,000 value included in tuition)
Review of Your Financials for the Past 3 Years (to make sure you are set up correctly)
Deep Understanding of Your Financial Freedom Number (& how to make it a reality)
Tuition: $1295 per person
Save Your Seats Immediately!

ACCESS YOUR
World-Class Advisory Board


Dr. Nikki Green
A PDA Coaching and Marketing client, Dr. Green fully optimized her practice prior to selling to a DSO. By fully optimizing her practice, she increased practice value from $2 million to $6 million dollars in less than 5 years. Learn Dr. Green's strategy for success.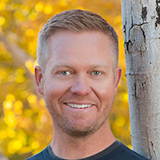 Dr. Clint Euse
When receiving an unsolicited offer from private equity, Dr. Euse, a long-time PDA client, asked, "With a 38% EBITDA, a self-managed team, and our PDA systems in place, what value could they bring? I'm only 44. Is it ok to continue owning my practice for 15 years, work 2 days a week, and keep the profits?" Learn how to maximize your vision of success.

Dr. David Porritt
David is the Chief Strategy Officer at PDA, holds a doctorate in business, and specifically studied consolidation theory applied to dentistry as it relates to career satisfaction within the DSO environment. His DSO insights have helped PDA doctors save (and gain) hundreds of thousands of dollars.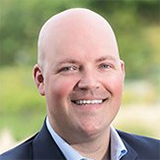 Chris Sands
Pro-Fi 20/20 Dental CPAs incorporates PDA philosophies of on-time monthly financials, embezzlement cross-checking, and monthly EBITDA tracking. Chris Sands believes a CPA should not just strengthen your financial position, but make you jump with joy.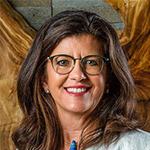 Dr. Victoria Peterson
Victoria shares her experience of buying, building and selling a network of five dental practices. She will also debut her latest book, "Building and Investment Grade Practice", a culmination of her lifetime in dentistry.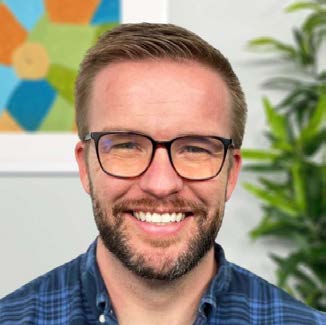 Matt Mulcock, CFP
CFP® Matt Mulcock joined Dentist Advisors in 2018. His expertise includes portfolio construction, investment management, retirement planning, insurance, debt management, and tax reduction. Matt co-hosts the Dentist Money™ Show podcast and authors the "Money Matters" blog.

Nick Partridge
Nick Partridge, founder and president of Five Lakes Dental Practice Solutions, helps practices manage PPO participation strategies to attract and retain patients. Partridge's expertise is in analyzing the impact of insurance networks on practices' finances.

Kyle Francis, MBA
CEO of Professional Transition Strategies, Kyle's M&A work has resulted in over $200M in total deal flow. His specialty is providing unique options to sellers so they can explore individual, group, and private equity investments to achieve their goals.

Brian Choate
Brian Choate, founder of Practice Advisors 360, has 20 years experience in market analytis, valuation analytics, government-backed SBA products, and capital solutions for healthcare practices.
An Insider Look at the Investment Grade Practice™ Summit
The Investment Grade Practice Summit is shaking up the dental industry. It's new. It's revolutionary. It will change the way independent dental practice owners manage and build wealth. Join Drs. Victoria Peterson & David Porritt as they pull pack the curtain to give you an insider look on dentistry's most exclusive new program.
Our team of IGP Business Advisors and Coaches will be on hand to support annual business planning, goal planning, and marketing strategies. Special breakout sessions will help elevate your office manager to business manager, and we'll work with your marketing coordinators to prepare your message to the market.
You simply cannot get this kind of support anywhere else in the country – especially for $1295!
Reserve Your Seats Now!