Exclusive Workshop for PDA Clients Only
Investment Grade Practice™ Summit
How to Maximize Your Business Value & Achieve Career Satisfaction
Save Your Seat:
September 22-24, 2022
in Frisco, Texas
As a PDA client, we know you want certainty that you can maintain your lifestyle for the next 30 years.
That's why Drs. Bruce Baird and Victoria Peterson have assembled a world-class board of directors to advise and answer your key (and life-changing) questions:
Will there be buyers when I'm ready to sell?
How should I handle unsolicited offers from DSOs?
How much money will I need to have financial freedom?
When is the right time to make my associate a partner, & how do I do it right?
Should I attempt to buy a building, or just wait?
This private event invitation is a full-immersion, 2.5-day program only accessible to PDA clients.
Create Confidence & Peace of Mind for Your Future
Attendees Receive:
An Updated Business Plan
A Comprehensive Practice Valuation (a $5,000 value included in tuition)
Review of Your Financials for the Past 3 Years (to make sure you are set up correctly)
Deep Understanding of Your Financial Freedom Number (& how to make it a reality)
Tuition: $995 per person
Save Your Seats Immediately!

ACCESS YOUR
World-Class Advisory Board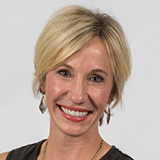 Dr. Nikki Green
A PDA Coaching and Marketing client, Dr. Green fully optimized her practice prior to selling to a DSO. By fully optimizing her practice, she increased practice value from $2 million to $6 million dollars in less than 5 years. Learn Dr. Green's strategy for success.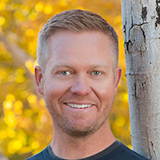 Dr. Clint Euse
When receiving an unsolicited offer from private equity, Dr. Euse, a long-time PDA client, asked, "With a 38% EBITDA, a self-managed team, and our PDA systems in place, what value could they bring? I'm only 44. Is it ok to continue owning my practice for 15 years, work 2 days a week, and keep the profits?" Learn how to maximize your vision of success.
Dr. David Porritt
David is the Chief Strategy Officer at PDA, holds a doctorate in business, and specifically studied consolidation theory applied to dentistry as it relates to career satisfaction within the DSO environment. His DSO insights have helped PDA doctors save (and gain) hundreds of thousands of dollars.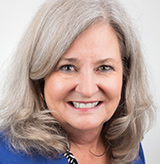 Deni Hall, MBA
Deni is the Chief People Officer at PDA. She gracefully blends strategy with heart to help you create recruitment, retention and compensation plans that make you an outstanding employer.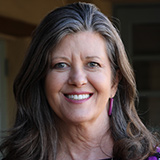 Dr. Victoria Peterson
Victoria shares her experience of buying, building and selling a network of five dental practices. She will also debut her latest book, "Building and Investment Grade Practice", a culmination of her lifetime in dentistry.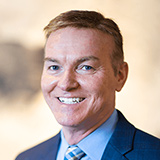 Lynn Campbell
CEO of Black Ops Management, Lynn brings expertise in building small to midsize private groups. If you are thinking of creating a platform of 3-15 locations, Lynn's expertise can steer you clear of the landmines.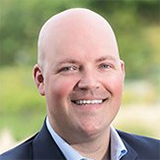 Chris Sands
CEO of ProFi 2020. Where accounting meets accountability, you'll find Chris. His firm incorporates the PDA philosophies of on time monthly financials, embezzlement cross-checking, and monthly EBITDA tracking to strengthen your position. His view on what a CPA should do for you, may just turn your mind upside down with joy.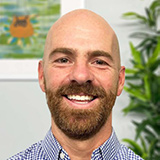 Ryan Issac, CFP
Co-Founder of Dentist Advisors, Ryan asks, "How do you know what it will take to create financial freedom?" He can help you discover your answer. Even before you come to the event, we'll release Dentist Advisor's proven method of financial planning that will easily get you across the goal line.
Our team of IGP Business Advisors and Coaches will be on hand to support annual business planning, goal planning, and marketing strategies. Special breakout sessions will help elevate your office manager to business manager, and we'll work with your marketing coordinators to prepare your message to the market.
You simply cannot get this kind of support anywhere else in the country – especially for $995!
Reserve Your Seats Now!