Everything you need to produce $1,250/hr. – or more
Since their team plays such a vital role in the success of the practice, many Academy graduates reach out for coaching along the way. Read on to learn more about the Academy Coaching Program if you've been wondering:
• Who is going to refine our clinical and business systems?

• Who is going to train and provide coaching support to my team?

• Who is going to help keep me on track?
The Academy's Business Consulting program works by combining:

Leadership CoachingPromotions CoachingSystems Coaching
---
How is Academy Coaching Different?
Academy Coaching helps practices perform at higher levels through better decisions and a dedication to change and growth. That growth comes from one-on-one leadership coaching, staff training, access to the Member Portal, and an opportunity to work on your business—not just in it.
---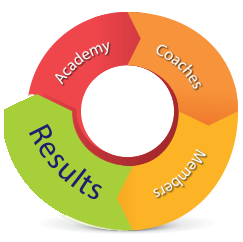 Focusing on Clinical Production
The Academy Coaching Systems are based on member input. After hearing from hundreds of Productivity Workshop attendees, we structured the Academy Coaching Program to do two things:
• Bring specialized expertise to all areas affecting productivity
• Minimize the downtime of training
---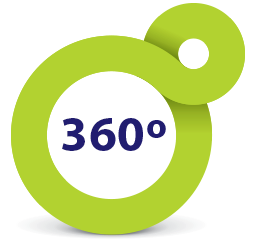 The Academy Provides a Full Team
The Academy Coaching Program provides you with a dedicated Business Development Coach, along with access to an extensive team of Assistant Coaches and Specialty Coaches. This team assists you in the areas of Leadership, Promotion, and Systems.
---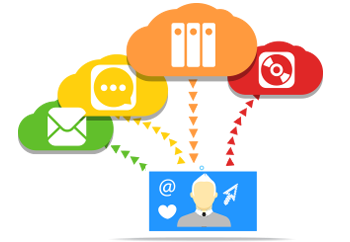 Academy Coaching is Convenient
The last thing we want is for you to close the practice once a month so you and your team can travel to training sessions. That's why we provide coaching through a unique blend of telephone, multi-media and Internet support including video-based training, online modules, web-based trackers, webinars, and teleconferencing, along with in-office mentoring sessions. This is designed to give you the best tools available, without compromising the productivity of you or your team.
---
We Improve Your Systems, Not Replace Them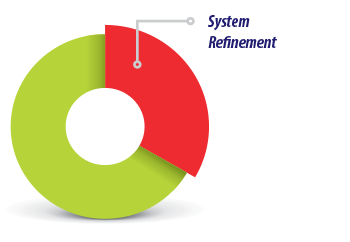 Chances are, many of your business and clinical systems may be working just fine. Unlike other programs that require a complete systems overhaul, The Academy simply refines the systems you already have in place so that they are better able to support the new level of clinical production. In other words, we help you to do more with what you already have.
---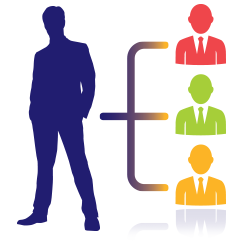 We Make Your Investment a Net Gain
We certainly don't want to be a drain on your bottom line. Quite the opposite. The Academy Coaching works out to about $15 per hour… less than the cost you'd pay for an employee with no benefits, taxes or overhead! And as our goal is to always improve your team's level of productivity, you'll likely surpass that cost in the new revenue you'll generate, several times over.
---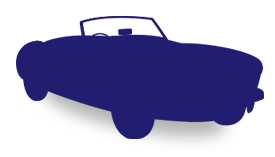 Ready to Take The Academy Coaching on a Test Drive?
When you attend our Productivity Workshop with your team, you are enrolled in our Jump Start Coaching program, with access to a dedicated coach for a full two months prior to attending the seminar – all complimentary! Check out our Jump Start page for more information.