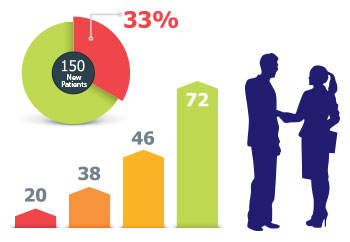 Practice Marketing Strategy
We begin with a comprehensive investigation of your practice area, demographic, and competition. From there, we work with you to determine the best course of action for your practice marketing and present a complete plan for implementation to achieve the best results.
---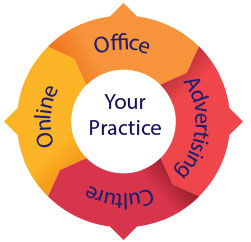 Protecting Your Competitive Brand Vision
From your signage to patient communications to website and advertising, every piece counts. We analyze your practice brand to help you present a consistent and quality face forward, which solidifies trust in your practice, both for current and prospective patients.
---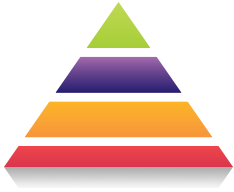 Enhancing Your Customer Experience
Whether you like it or not, the experience with your office from the very first contact is a form of marketing. Make it count. We work directly with your team to build a foundation of solid customer service.
---
Analyzing Your External Reputation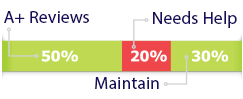 "Manage your reputation… or someone else will". 
In the past if someone was displeased they told an average of 11 people. Multiply this exponentially in the world of online reputation management! We review your current online reputation, and help you with processes to stay on top of any threats.
---
Monitoring Your Marketing Activity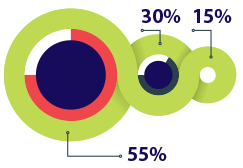 Most dentists are afraid to spend valuable resources on marketing because they don't know how to measure the results and make strategic shifts if something is not working. Our systems ensure your long-term marketing budget is spent wisely and you fully understand where your new patients are coming from.
---
Facilitating Growth and Expansion
Are you a new dentist who is:
Scratch Start and in desperate need of a steady flow of new patients?
Mid-Career and Gearing up for a new associate?
Late-Career and Preparing for retirement and transition
Our customized approach to marketing can help you achieve your goals at every stage of your career. With thirty years of marketing and management experience, we can help you develop a brand that stands the test of time and grows with your experience and expertise.