CELEBRATION LEVEL PARTNERS
Abella™ is the leading patient A/R solution for dentists and DSO's that collects more money, faster by automating the invoicing and collections process. Abella's automation includes finding open patient balances, invoicing via text and email, managing the collections and posting payments to PMS saving practices valuable time and money. Provide your patients with a superior click-to-pay experience from any device and multiple pay options to increase collection rates and accelerate practice cash flow today.
AcceptCare is an all-in-one case acceptance solution designed to increase access to complete care and revenue. AcceptCare offers a seamless experience for presenting treatment plans alongside multiple payment options, including a multi-lender network, and provides patients with the ability to say "yes" even after leaving the practice.

Dentist Advisors is a commission-free, fiduciary advisor offering financial planning and investment management exclusively for dental professionals. Dentist Advisors is the creators of The Dentist Money Show™, the #1 finance podcast for dentists. Dentist Advisors provides financial education and tools to empower dentists to make smart financial decisions.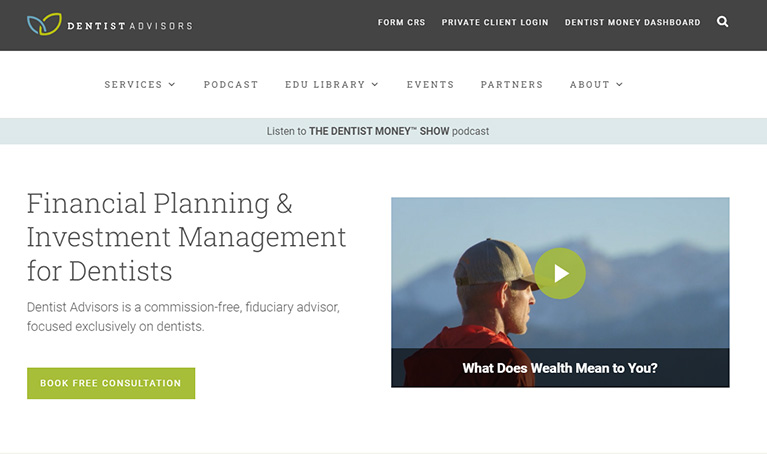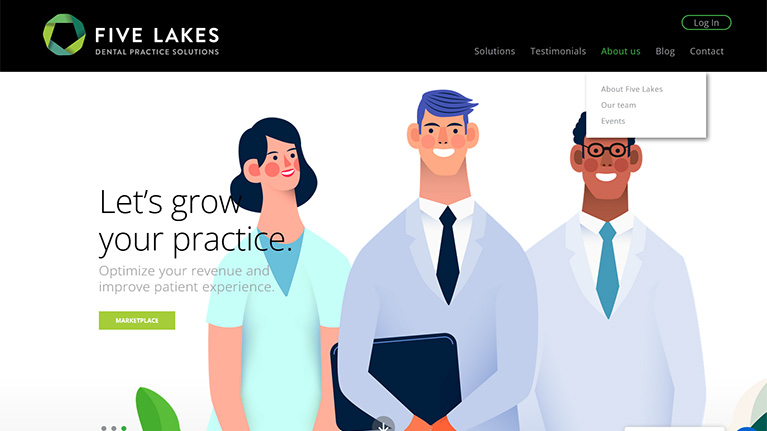 Five Lakes Dental Practice Solutions has an unwavering commitment to assisting dental practices, Five Lakes specializes in crafting and executing insurance participation strategies that optimize patient attraction and retention while maximizing reimbursement outcomes. Hallmark to Five Lakes is a proprietary analysis and a customized approach, which ensures that each engagement is truly unique, tailored to the distinct needs and goals of each practice or group. A four-time Inc. 5000 honoree we deliver results that underscore our dedication to elevating dental practices' operational excellence and financial well-being.

Mango Voice is a cloud-based phone system designed for dental practices, that offers exceptional customer support and seamless dental software integrations. Because Mango is cloud-based, it provides dentists flexibility by enabling access from anywhere, eliminating the need for traditional on-premises systems. Mango's customer support offers personalized assistance to ensure your phone systems are optimized to meet requirements, and they are readily available to promptly address any questions or concerns. Mango Voice also integrates with popular dental software to enhance practice efficiency, workflows, patient information access, and allows for an improved overall patient experience.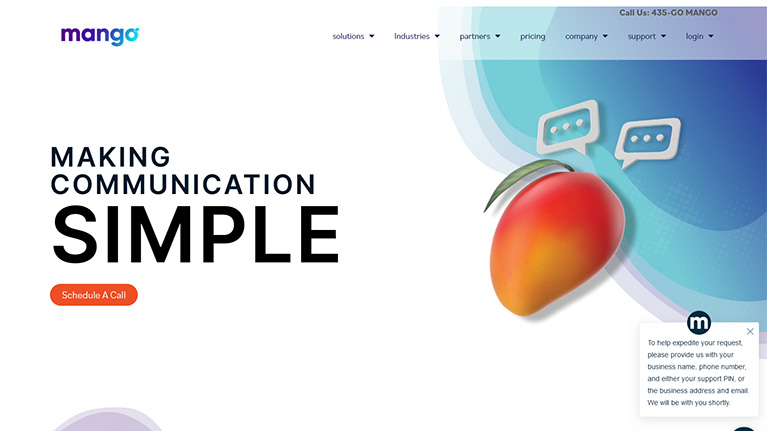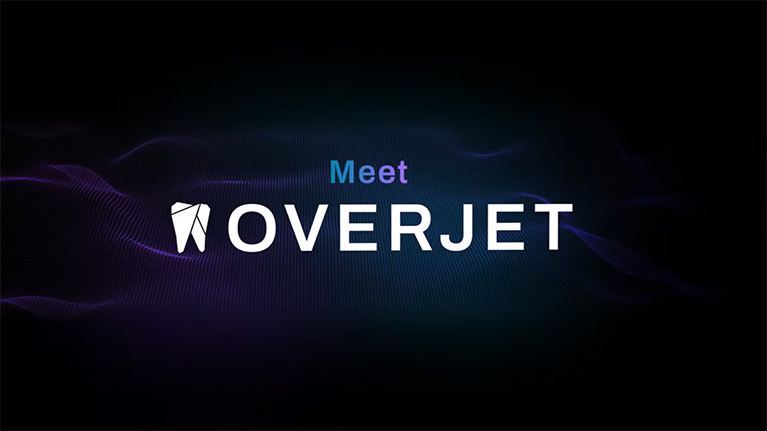 Save time, increase efficiency, and elevate patient care with Overjet's AI-powered X-ray analysis and clinical insights. Overjet is the only AI technology that is FDA-cleared to detect calculus, detect and outline dental decay for ages 12+, and quantify bone level measurements. Plus, the instant analysis of 18 months of patient records helps identify potential treatment needs, insurance coding discrepancies, and more insights.
Your doctors are busy. Overjet makes their job easier from preparing for the day to diagnosing to treatment presentation. To see how Overjet's AI will benefit your practices and patients, please click below.

Pro-Fi 20/20 Dental CPA's is a team of professionals who are educated on the dental industry, who have first-hand experience working in dental practices and for practice management firms. All dental practices need a strong financial foundation to grow and to achieve the practice owner's goals.
At Pro-Fi, we are committed to providing our clients with current, accurate and easy to read financial reporting that helps you make informed decisions about your business. We have tax advising sessions with each client and we develop comprehensive and proactive tax strategies that are advantageous, minimize your tax burden and open doors to both business and tax opportunities.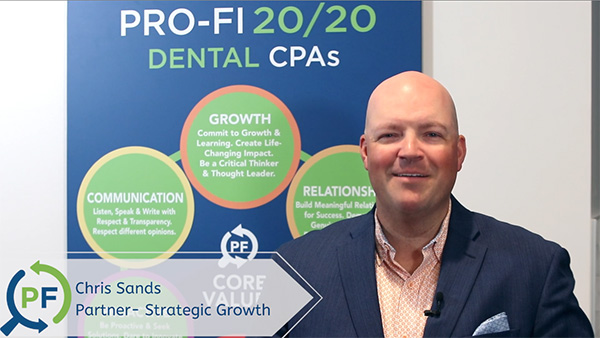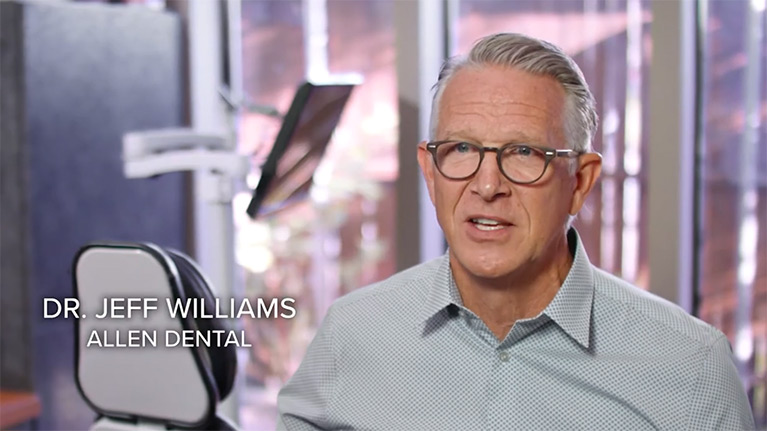 Professional Transition Strategies helps dentists buy, sell or start practices, move to new offices or expand at a current location. Professional Transition Strategies experts specialize in making your transition process informed and painless – just like the services you provide your clients.

RELATIONSHIP LEVEL PARTNERS

CariFree products are scientifically proven, safe to use every day, and—most importantly—highly effective at preventing cavities. We're proud to be working with thousands of dental practices and patients to prevent, stop, or even reverse the decay process. Our goal is to provide the best possible solution for your patients! CariFree products were the invention of Dr. V Kim Kutsch and are proudly manufactured in Albany, Oregon. To learn more or schedule a complementary webinar, visit carifree.com.

We help families and business owners be financially LED through Cash Flow Coaching – a simple, guided system for you to supercharge your finances in 3 easy steps:
Lift the Burden from Fixed Payments
Expand Your Cash Reserves
Deploy the extra dollars into Assets
As a result, you maintain your lifestyle, keep more money each month, and achieve your dreams faster.

Method Procurement's cloud-based solution is built for dental professionals, backed by a dedicated client success team who is passionate about helping you succeed. An easy-to-use interface paired with robust functionality makes ordering dental supplies a breeze. If you've been wondering how to track your dental office supplies inventory, your guessing stops here.

Smile Advantage specializes in creating, promoting, and managing personalized in-office membership programs for growth-minded dental offices. As a leader since 2014, we offer zero fee-per-member pricing, tailored marketing tools, and a robust, cloud-based, time-saving, membership management platform. We empower your program, patients, and revenue through our expertise, quick turnarounds, custom designs, and exceptional support. Our education-based approach includes initial and ongoing training, while our cloud-based software streamlines administration with auto-payments, renewals, patient communication, and performance metrics. Our unique, customized marketing materials set us apart, ensuring your program's success.

PARTNER WITH PDA AND IGNITE YOUR SUCCESS – JOIN OUR ELITE NETWORK TODAY
Elevate your business to unprecedented heights through a strategic partnership with PDA. Contact us today, and together we can pave the way toward extraordinary success for our clients and each other.
"*" indicates required fields
"Everybody at PDA is here for the same reason: Help patients get better, make the practice great, so it helps when all of the PDA people support educators and vendors. It's not hard work to get great connections at PDA!"
LACEY BERGEVIN, CARIFREE