The Productive Dentist Podcast
with Dr. Bruce B. Baird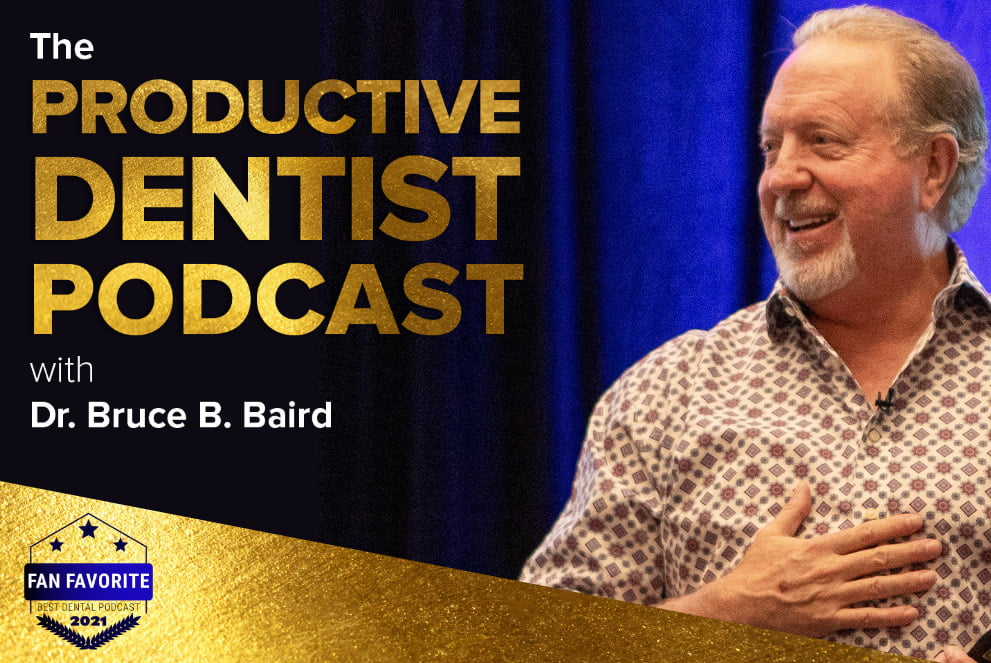 The Productive Dentist Podcast features Dr. Bruce B. Baird, America's Most Productive Dentist, as he shares the wisdom and knowledge he has gained in over 30 years of dentistry.
A pioneer in dental implants, scheduling, leadership, and practice management, Dr. Baird is eager to share his wealth of knowledge to help dentists become more productive and live better lives.
---



---
Subscribe to have the newest episodes delivered right to your inbox.
Subscribers may get special offers, too!
About Dr. Bruce B. Baird
America's Most Productive Dentist, Dr. Bruce B. Baird has a lifelong commitment to dental excellence.
A nationally renowned cosmetic dentist, Dr. Baird is an international teacher and speaker on cosmetic, reconstructive, and implant dentistry, business management, and communication development.
Instrumental in development of the Quadra-Guide surgical stent and Equaspacer Implant System, Dr. Baird also founded the Texas Centers for Implant Dentistry and Compassionate Finance. He is also involved with the American Academies of Cosmetic Dentistry and Implant Dentistry, the International Congress of Oral Implantology, and the Academies of Osseointegration and General Dentistry.
Recognizing his ability to help other dentists achieve the same success he has experienced in his practice, Dr. Baird partnered with Dr. Victoria Peterson to create Productive Dentist Academy which has been an invaluable resource to dentists nationwide. Dr. Baird is now sharing his knowledge of dentistry by hosting The Productive Dentist Podcast where he will share his expertise on productivity, scheduling, leadership, management, delegation, teamwork, and much more.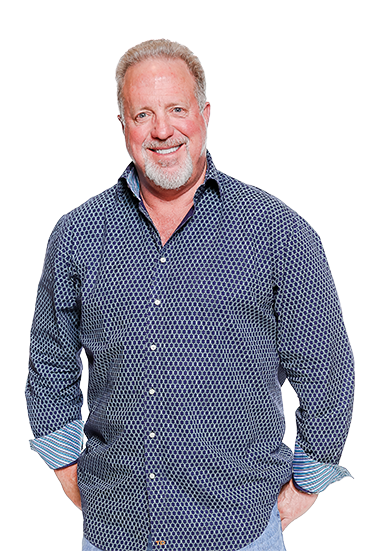 About Productive Dentist Academy
Productive Dentist Academy is an award-winning educational, coaching, and marketing company that helps dentists get off the month-to-month financial roller coaster of dental practice ownership so they can stop worrying about their practice and focus on creating a great patient experience.
Productivity Workshops
Productivity Workshops provide AGD-accredited continuing education on productivity, scheduling, leadership, teamwork, and more; doctors who attend PDA Productivity Workshops see an average increase of $8,000 per month within 90 days.
Business Development Coaching
Business Development Coaching helps refine every level of a practice – including scheduling, systems, culture, finance, marketing, and everything in between – and hold the doctor and team accountable while providing unlimited resources for success.
Marketing Services
Marketing services help dentists showcase to their communities who they are as dentists, so they stand out from the corporate crowd and attract the high-quality patients they want and need.