Help Your Office Manager Help You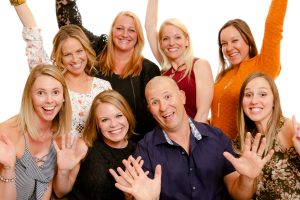 As a savvy practice owner, you know your office manager plays a key leadership role in your office by helping manage, encourage, train, and lead your entire team.
In fact, when it comes to accountability and integrity in the office, your office manager is second only to you in setting the tone of your practice.
As your "right hand" in the day to day business of leading your team, your office manager encounters numerous challenges. They:
Hold team members accountable for performance and behavior standards.
Coach your team on how to deliver extraordinary patient experiences.
Help interview, hire, and train new team members.
Coordinate daily, weekly, monthly, and quarterly team meetings.
Serve as the point person for all office management duties.
Creatively and calmly handle any issues that arise while keeping you in the loop.
The bottom line is you trust your office manager with your business, team, and reputation. So, make sure they're empowered to support you in leading your team and achieving your goals.
A great way to do this is by sending your office manager to PDA's BlueSky event on November 2-3. You've probably heard all about the benefits of BlueSky over the past few months, but you just can't get away from the office right now. Send your office manager instead so you and your team can still reap the benefits.
Designed to provide attendees with the skills to empower and lead their teams, BlueSky will give your Office Manager the tools they need to support you in your business goals, lead a confident, competent team, and take great care of patients. Your office manager will walk away from BlueSky armed with the knowledge to:
Understand how to hold the entire team accountable while building morale.
Help bridge the communication gap between doctors and team members.
Help you implement Annual Business and Marketing plans.
Lead a self-managing team that shares common goals and expectations.
It's not too late! Click here to send your Office Manager to BlueSky.