August 1st, 2022
Investment Grade Practice™ News – August 2022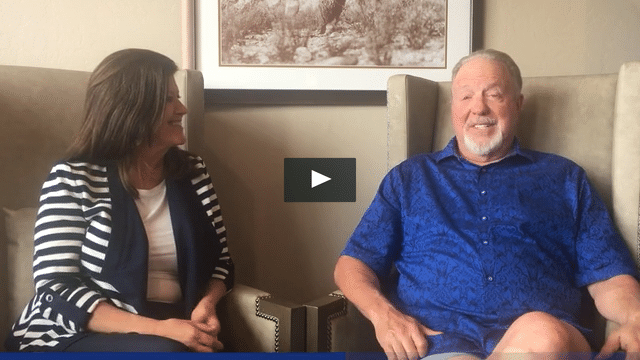 Welcome to your new monthly resource from PDA that will help you reclaim your time and build long-term practice value.
For independent dentists, we know it is stressful to run a practice and care for patients at the same time. To make matters worse, every day you practice under stress means less time focusing on the things you love, like your family and personal interests.
That's why we've created Investment Grade Practice™ News, full of education and information that can transform your practice just like we have thousands of others.
Read on to learn how to decrease your stress, and optimize your practice.
To Your Success,
Drs. Bruce B. Baird & Victoria Peterson
Co-Founders
Productive Dentist Academy
PDA Announces Investment Grade Practices™ Initiative

Productive Dentist Academy (PDA), the nation's leading dental business consulting and marketing firm, recently announced its newest strategic initiative – Investment Grade Practices™ (IGP) – which teaches independently owned dental practices how to create maximum value in their practices so they can maintain their current lifestyle in retirement.
"According to the American Dental Association, 95-96 percent of dentists cannot retire and maintain their lifestyle. It does not have to be this way," says Dr. Victoria Peterson, co-founder & CEO of PDA.
"Investment Grade Practices allow the owner and team to enjoy personal freedom today while building assets and value for tomorrow. IGP™ practices are built on patient and team-first principles, putting people and relationships before anything else."
"We designed the IGP Summit to run alongside the PDA Productivity Workshop to allow independent dentists and teams the opportunity to learn from one another." – PDA Chief Strategy Officer Dr. David Porritt……
NEW BOOK: Legendary Leadership by Dr. Bruce B. Baird
Do you ever look at a leader and admire how they make it look so easy? Or cringe and wonder who in the heck put this person in charge?
Leadership is often assumed with business ownership and job titles, but that doesn't guarantee success. I know, because early in my career I felt like the worst boss in the world. Thankfully, it didn't stay that way.
No matter where you are in your own career, if you aspire to be a better version of yourself, you can become a legendary leader.
The reality is the world needs strong leadership more than ever before. That's why I've written this playbook for you. Inside are the strategies I've developed from over thirty years of experience and have helped thousands become the leaders our employees, family, and communities deserve.
Forbes Magazine Features Dr. Bruce B. Baird on Uncommon Leadership Insights
to Help Prepare for a Recession
By Christine Michel Carter
As an economic slowdown and potential recession loom large over entrepreneurs, some experts say that economic downturns can present the best opportunities for growing a business. Indeed, many of the world's greatest companies were built during recessionary times, and minority and women-owned businesses were massive job creators and stabilizers of the economy following the last U.S. recession….
---
Dancing with Grace: Reprioritize to Make Management Fun Again
As seen in The Observer
By Joanne Miles, MAADOM, RDA
Do you ever feel like some days your job is more like a firefighter than office manager? Your day begins and ends putting out fires, rather than confidently steering a smoothly functioning dental practice?
If so, you are not alone. According to Futuredontics, the number one concern dental office managers experience is burnout.
As a pivotal position in the practice, dental office managers are responsible for multiple tasks with equally weighted importance. Combined with unexpected daily surprises from patient no-shows, equipment failure, and team conflict, it is common to get stuck in reaction mode, rather than proactive management.
Fortunately, there is a better way.
You know that helpless feeling when you and your patient do everything you can but your patient suffers from oral health disease anyway? Listen to part one of this two-part series featuring renowned dentist Dr. Kim Kutch, founder of CariFree and learn how you can better prevent dental caries in even the most difficult patient.
Practicing dentistry and being a boss leaves little time to work on the business, let alone annual planning. Accelerate your success without sacrificing your well-being.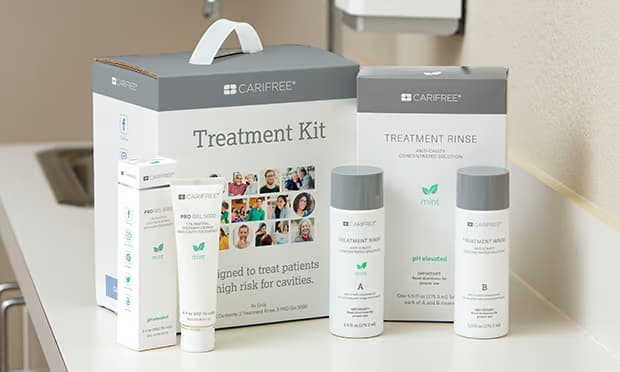 CariFree has a new look! We're proud to be working with thousands of dental practices to prevent, stop, or even reverse the decay process. Our goal is to provide the best possible solution for your patients! Click below for more information.