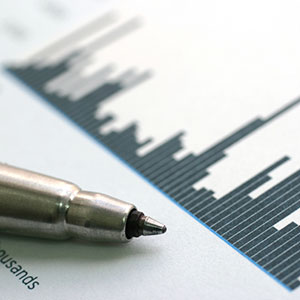 Many dentists falsely think that productivity has something to do with numbers. Nothing could be further from the truth. Whenever our team is off goal, we review our relationships!
At The Academy, we define the word relationship as "an agreed upon course of action between two people."
If there are openings in the schedule, new patient flow is down, or you are overly busy – yet not productive, there are relationship issues. Use your next staff meeting to discuss where you are off track with linking, diagnosis, and extending invitations.
Linking

Restorative production comes from two places, new patient diagnosis and hygiene annuity. Every day you have opportunities to link and create a trusted bond. Missing this first step has a ripple effect throughout your schedule. Ask New Patients – "How long have you lived here?" This provides a great starting point. Need an easy formula for exploring personal conversations? Get a LIFE! 
Location – Where do you live / why that location
Interests – Personal interests, hobbies
Family – Spouse, children, parents
Entertainment – Books, movies, travel
Diagnosis
Your team can't schedule unless you diagnose. Sounds simple enough, however, fear of confrontation, lack of confidence, or lack of education can hold you back from presenting optimal care. Providing a comprehensive plan and then letting go of the result, helps patients make informed decisions.
Role-play communication skills until you are comfortable presenting comprehensive care that includes preventive, restorative, and long-term maintenance. Get confident in laying this out for the patient, ball parking the fees, then landing on "Whether this takes 4 months or 4 years is totally up to you. My role as your doctor is to help you make informed decisions. My team can help you work this into your budget." The team can take it from there.
My goal is to diagnose three times more than my productivity goal. In other words, the productivity goal is $60,000 per month, the diagnostic goal is $180,000. Focus on this for 30 days and watch your productivity soar.
Extending Invitation: 
Actively inviting your patients to refer family and friends is the number one practice builder!We do a lot of advertising (8% of collections) yet the area I focus on more is our Raving Fan Index.
If patients are not referring, then I know we have a customer service issue. We have to fix that in order for the marketing dollars to be maximized. Keys to generating referrals:
[Doctors] Call all new patients within 24 hours of scheduling to welcome them to the practice. This prevents most NP no shows.
[Team] Present referral cards to each patient in hygiene. We use clear vinyl bags for oral hygiene products and a well-designed postcard to promote our referral program.
[Admin or Mkt Team] Actively thank your most prolific referrers on a monthly basis with a card/letter and a small gift: movie tickets, restaurant certificates, photography sessions, flowers, or other thoughtful gift.
Let me say it again – Productivity is not
a numbers issue, it's a relationship issue.
When the numbers are down dig deep into your relationships. Are you being genuinely interested in others? Take the time to get to know your patients, their needs and concerns. Tell them the truth about their care, and build trust so they are confident in referring friends and family.