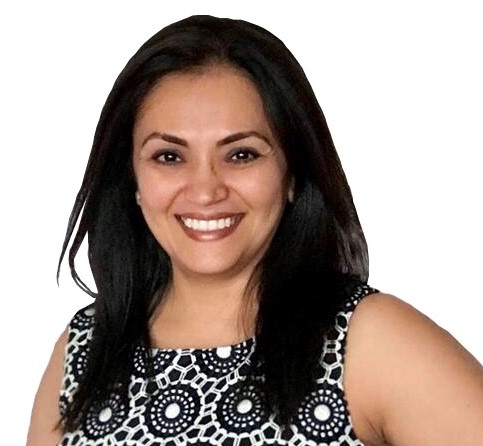 Every month we feature a story from our PDA Tribe. These doctors operate a wide variety of service mixes in vastly different locations, but they all have one thing in common: they are some of the top producing dentists in the nation with a dedication to their communities.
This month we're featuring Dr. Meghna Dassani, a general dentist in Houston, TX. Dr. Dassani has been with Productive Dentist Academy for over 5 years and during that time has blossomed into being an advocate and voice for sleep apnea treatment in dentistry.
February is National Children's Dental Health Month, and we are featuring Dr. Dassani for her unique perspective on sleep apnea treatment in children as well as adults. Born from the personal tragedy of losing her father-in-law to the sleep apnea, Dr. Dassani's mission towards whole body health was solidified and she has since spent her time educating patients and the dental community at large.
"I love bread and butter dentistry," Dr. Dassani states, "But because we get so focused on the drill and fill aspect of dentistry, we forget that there's a person attached to that too. Because of the health issues that my family has been through, I started looking at the patient as a whole body, which lead me to look into the airway."
That holistically lead Dr. Dassani to dive into nutrition, the oral systemic connection, and its effects on children as well as adults. "It's heartbreaking that kids don't get diagnosed. We hear, 'Oh, they're just kids, they are going to grow out of it, or we'll see kids being punished because parents or teachers are saying they are bad," Dr. Dassani explains.
"There is no such thing as a bad kid. There is a tired kid. There is a kid that hasn't gotten enough rest. There is a kid that is so overwhelmed because their brain, the hormones, the neurological resetting that needs to happen when they sleep just doesn't happen. And these kids go through life, grow into adults, who don't know that feeling better is an option for them."
In addition to maintaining a thriving practice in Houston, Dr. Dassani has published two books, "Healthy Sleep Happy Kids" and "Sleep. Breathe. Dream." both available on Amazon. She is a public speaker and provides courses and implementation coaching specific to incorporating sleep apnea treatment into the dental practice. She also moderates a private Facebook group named Nourish, and hosts a podcast that focuses on whole body health education.
"The podcast is called The Healthy Sleep Revolution Podcast because that is what we're trying to do. Start a revolution! Get parents, providers, everybody involved.
The healthcare community knows about this [sleep apnea]. We just need everyday folks like our patients and our community to know there is a solution. There is a reason your child is behaving this way, or there's a reason why you feel this way. Your body is connected to how everything ties together.
When I started the podcast, the goal was to reach everyday people. Moms, dads, grandparents. My teenage daughter has her friends listen in. And that was my goal: to raise awareness. It's nice to have healthcare professionals tuning in, but I want parents to know there are solutions and there's a host of different specialties that can help you, your dentist being one of them."
You can learn more about the symptoms found in children with sleep apnea, upcoming courses, and other information in two Everyday Practices Podcast episodes featuring Dr. Meghna Dassani with co-hosts Victoria Peterson, Regan Robertson, and Dr. Chad Johnson below.
You can also find Dr. Dassani at her website here.