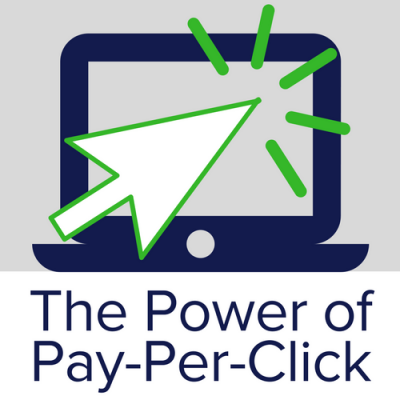 Pay-per-click (PPC) advertising is one of the most effective ways to drive traffic to your site.
With PPC, you can place your ads on other websites, and pay a fee each time one of your ads is clicked. Essentially, it's a way of buying visits to your site. At PDA | Marketing Group, we specialize in PPC for dental offices.
PPC advertising can be specifically targeted toward your ideal demographic, or people searching for the specific keywords you wish to advertise. For these reasons, PPC is a highly effective marketing tool, and a well-done landing page can turn those clicks into phone calls and phone calls into new patients.
Websites
If you want to drive traffic to your website, the first thing we recommend is making sure your site is worth driving traffic to and that it's working in your favor. Your website is one of your biggest assets because it's typically a potential patient's first introduction to your practice. Engaging websites are easy for people to use and navigate, include pleasing photos and graphics, and are also mobile friendly.  High-quality content should educate, give patients key information on what to expect from your practice, and tell your story in a compelling manner. A good website should also include several calls to action encouraging potential patients to schedule appointments.
If you are unsatisfied with the performance of your current website, let our team of dental marketing experts take a look with a FREE Web Marketing Assessment. We'll see what's working, where there's room for improvement, and discuss how you can dominate your market, boost your online reputation, and grow your dental practice today.
Pay-Per-Click Platforms
Google and Facebook are two of the biggest sites that use a PPC model for advertising. Pay-per-click is a great way to maximize your ROI because essentially you only pay when your ads are working. This prevents the advertising company from having to pay a large fee upfront for ad campaigns that may not even generate any results. As a side note, at PDA | Marketing Group, our PPC specialists are trained and certified by Google to help you maximize your ROI.
PPC is Great for You
PPC is great for advertisers (you) because it allows potential patients searching for your specific services to see your ads at the top of their Google search results.
Facebook ads are not quite as good for targeting specific services or keywords because people don't generally use Facebook to search for things like that. Facebook can be valuable, however, for targeting the very specific demographic of patient you are wishing to attract. If your target demographic is busy moms and families in your area, you can set Facebook ads to show up in their newsfeeds.
PPC is Great for Potential Patients
Potential patients searching for dental services benefit from PPC because all the ads fit the need for what they were searching for. Research shows that web users click on paid ads more often than any other form of digital advertising. This means that people don't really mind being advertised to, as long as the ads are relevant to what they are looking for.
Whether or not you paid for that ad is irrelevant. Google has developed a fine-tuned formula for ensuring pay-per-click ads meet the user's needs for what they are searching for.
Successfully Attracting Patients
Whether you just want more new patients or are hoping to market specific services like dental implants or Invisalign®, pay-per-click can help you achieve your goals by putting your ads in front of the patients you are looking for, and the patients who are looking for you.
Pay-per-click with PDA includes creation and management of ads, as well as a custom landing page with a unique tracking phone number. This allows you to track and analyze your results at every step of the ad funnel from impressions, to clicks, to form fills to phone calls. We can see exactly how your campaign is performing at every level, and make tweaks and edits to increase your ROI at no additional cost to you.
While pay-per-click is one of the most successful marketing platforms, it's not for everyone. What marketing really comes down to is what is right for your practice and your goals. If you'd like to learn more about if pay-per-click is right for your practice's goals, contact us at PDA | Marketing Group today! With a Free Marketing Assessment, our team of industry experts can let you know what marketing tactics will help you attract the patients you want. Fill out the form below or call (800) 757-6077.