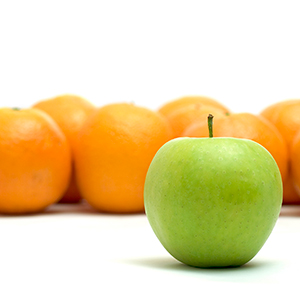 Dentistry is all about the patients-right?  Without them, we wouldn't have a business.  So what are we doing to make every patient that calls our office or walks through the door feel extraordinary?  I'm willing to bet that we aren't as extraordinary as we'd like to think.
Every person has the choice to go to a number of different dentists.  Why would they choose you and your office?  What are people saying about how they are treated in your office?  Are they saying good things?  Are they blown away by the amazing service they received, thus sharing it with many of their friends and family?  Or are they glad to get out of there , go home or back to work and hope that another six months goes by very slowly.  They may even tell a few people how long they had to wait or how the hygienist yelled at them again for not flossing often enough.  I imagine you are somewhere in between these two scenarios.
So how do you become a Stand Out Office?  Very easily actually.  You focus completely on the patient and offer five star service.  I'm not saying you need to be a spa office or offer spa treatments at all.  But you do need to step up your customer service- think five star hotel and  expand on the patient experience.
Often when I  ask the question, "How does your dental office stand out from other offices in your area?" I get answers similar to this:
We do a thorough exam
We have a nice team
We have a laser.  Doctor has excellent clinical skills
Most patients have no idea the skill level you offer or if it's different than Dr. Joe down the road.  What they will remember is how you make them feel- DO you make them feel welcome, comfortable and appreciated? What will patients remember about how they were treated after they leave the office?  What type of experience did you create for them before they even stepped through your door.  If this isn't exceptional, then you probably don't stand out.   I want someone to answer the phone and give me complete attention-without asking if I can hold.  I look for eye contact and a genuine smile when I walk through the door.  Call your patients by name and go out into the reception area to where they are sitting, shake their hand and show them around the office.   I expect team members take their coats, offer them a beverage or a snack- just like if they were a VIP in your own home.  That's what people will remember.
The time you spend with them getting to know them, finding out about their lives, what they like and enjoy goes a lot farther than a perfect margin on a crown-because they won't know it's perfect!
Start thinking about ways that you can create an exceptional experience every time your patients come into your office and spend their hard-earned money.  Create a list and decide what makes you feel extra special when you are the customer.  Start implementing these things and I'll bet your patient referrals will increase and your case acceptance will improve.  Be a stand out office for your customers- it's because of the patient that we exist!