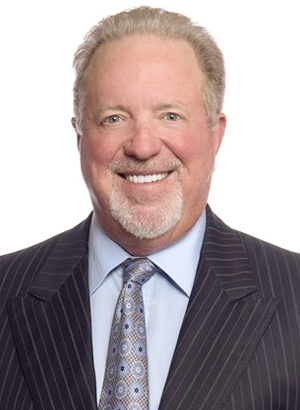 Most dentists will tell you they have a philosophy of care.  You may be passionate about helping everyone through bread and butter dentistry. Or you may pour yourself into serving Medicare or Medicaid patients, while others strive towards reaching restorative patients in need of full mouth rehabilitation.
That's a great start… until the rubber meets the road and the bumps of everyday life put your philosophy to the test. And unbeknownst to you, there may be self-sabotage happening, damaging your commitment to providing exceptional care.
Let's take a quick assessment. Do you find yourself:
Worrying about paying the bills rather than focusing on the patient in the chair?
Fighting the urge to be right, rather than be in relationship with your team and patients?
Struggling to get patients to say yes to the care they need?
One brick at a time, these stressors compound. Add in some ego, and before you know it, you're buried, and you lose productivity — along with your patience, and patients.
The good news is where you are at now is not where you have to stay.
On a recent podcast episode of The Productive Dentist, Dr. Bruce B. Baird shares why clarifying and committing to your philosophy of care drives long-term success, and how collaborating with like-mined peers supports getting you out of your own head so you can experience results fast.
Productive dentists that consistently produce 3-4x the national average (even during a pandemic) have three things in common when it comes to generating year over year growth in the practice:
A well-defined philosophy of care
A clear business roadmap
An easy way to get team buy-in
We at PDA put our heads together and are offering something we've never done before and it will give you access to the exact proven methods to plant your feet on the road to productivity today, not months or years from now.
Recent PDA Business Impact: Foundations Program participant Dr. Maggie Augustyn explains,
"I started working on my relationships within the last 2 months and my productivity is through the roof. Patient's are accepting treatment, and scheduling all treatment in one visit. Maybe not 100% of them but higher than 0%, which was the case 6 months ago."
Beginning January 14th we are kicking off our third PDA Business Impact: Foundations Program and during the month of November we are providing special Early Bird VIP access.
Sign up for this 8-week interactive program during the month of November and activate Early Bird VIP content:
Dr. Bruce Baird's Pearls of Productivity ON Demand video
Interactive Live Q&A
One-On-One Master Strategist Activation Session
Click the link below to claim your Early Bird VIP Special and use the code "FutureNow" for $700 OFF tuition.