by the MyDentistCalls Marketing Professor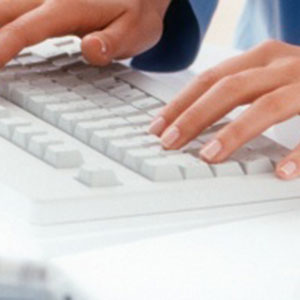 Welcome to Part 1 of the MyDentistCalls Search Engine Optimization (SEO) Tips. Our goal is to provide you step-by-step processes on how to build your Internet presence and dominate the first page listings in Google, Yahoo, Bing, AOL and others, for your local area. The goal of this SEO Campaign will be to attract more new patients for your practice — plain and simple.
Many of the strategies in each of these SEO Tips have been implemented by clients we have worked with and have secured first-page positions for their practices.  These trainings will be delivered in sequential order so that you can implement a little bit at a time and work through the program effectively.
First and foremost, it's important to understand that Search Engine Optimization is a lengthy process, and something that requires complete devotion by you and your staff. There are no short-cuts, or "set it and forget it" SEO strategies — any person or company claiming to have the "magic formula" to get you to the top of the engines is flat out lying to you. SEO takes work, and lots of it. The only way to "set it and forget it" is to outsource your strategy to a company that you would pay, so they can take care of the work for you. Reliable companies require a significant monthly financial commitment. However, given the amount of new patients searching the web everyday for their local dentist, the monthly investment can be worth it.  But if you go this direction and hire a consultant, be prepared to spend significant dollars to achieve results.  In addition, please be sure to have your phone calls from your website tracked and recorded by MyDentistCalls so that you know if the financial investment is worth it or not.
Now let's get started! For those of you who are beginners — let's begin with the basics:
What is Search Engine Optimization (or SEO, for short)? SEO is a process by which your website is optimized to show up higher on Search Engine Results Pages, or SERP's. Why is it important for your website to show up on the first page of the search engines? Statistics on SERP click-through rates demonstrate that 80% of Internet users never actually make it to the second page of the search results listings. This means that it's extremely critical to be on the first page! If not, you are fighting for attention from only 20% of the users if you are listed on the second page… In addition, 70% of the first page traffic comes from the organic (or natural FREE search results), below the three Pay-Per-Click (PPC) or "sponsored listings." The remaining 30% of the page traffic goes to the Pay-Per-Click Listings on the top and the side of the page. These results cost your practice a fee every time someone clicks on them. So while you can pay for a first page listing by bidding on placement, you will still be limiting yourself to 30% of the first page traffic — not to mention every click will cost you money. Therefore, it is critical to be in the top organic listings on the first page. This is what we're here to help you do!
In essence, if you are good enough to make it to page-1 of your local search results, your website will receive a large amount of free traffic and you will be able to secure many new patients with zero new patient acquisition costs!
Now that we have established the need to be on Page-1, let's dive in and discuss what terms you would like to be on the first page for! In speaking to many dentists across the country about SEO, it's always interesting to hear what they deem to be valuable when it comes to search results. While each practice is different, overall, there are certain terms that you will want to rank for no matter what you specialize in. The reason is that you will want to show up for the terms that are actually searched, not what you think will be searched.
Therefore, the best first step for any Search Engine Optimization plan is to perform a keyword analysis for your area so that you can target highly trafficked terms in your SEO strategy. Before you even think about touching your website, you need to know what gets traffic in your area so that the website can be geared towards those terms and not terms that don't receive traffic. In addition, you will want to understand the competition for those terms, and pinpoint your niche and own that space in your city.
When we have worked with individual practices, we usually spend a great deal of time analyzing keywords and building their website around the terms that will drive the most targeted traffic to their practice. Understanding your keywords and their potential click-through rate is critical to your campaign. To begin the process of analyzing keywords, the best place to start is the free Google keyword tool that will tell you the estimated traffic on your desired terms.  Here's where to find the free Google keyword tool:
https://adwords.google.com/select/KeywordToolExternal
There are also applications you can purchase if you feel the need, and some of those tools for sale include:
1)      WordTracker – wordtracker.com 
2)      WordStream – wordstream.com
3)      Keyword Discovery – keyworddiscovery.com
Once you start your keyword search, the only way to properly analyze the words you want to rank for is to make detailed lists of the terms you want to show for and the amounts they are clicked on each month.  Just follow the Google keyword tool and use the help section in the lower left hand corner if you need help. Google makes it very easy to analyze keyword traffic because of course they want you to advertise with them!  So you should not have any problems navigating the free keyword tool as Google is there to help each step of the way – and of course, they will offer to help you set up new ads as well.
That wraps up Part 1 of the MyDentistCalls SEO Tips.  See you in Part 2!