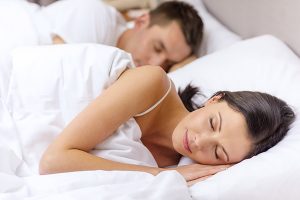 Are you interested in finding out more about sleep apnea?  Here are some helpful tips on what to look into to get the most of adding sleep apnea to your service mix.  Kent Smith DDS –http://www.21stcenturydental.com/ has a great course to look into as well as Dental Writer Software this helps with questionnaires, letters to physicians, narratives and claims.  There are all different types of appliances – Somnomed, Tap -3, SUAD, and many more.  This then becomes the decision on what appliance is going to work best for your patients and how much are you wanting to charge. Many dentists have found an outside billing company to resource this out to is very helpful.
The costs can vary from office to office.  Some prefer to bill individual check-ups to the medical insurance. Medical insurance is averaging 2-3 months for reimbursement, so you may not want to consistently have outstanding claims and have to chase them. The lab cost of the appliance is around $600.00, which is one of the highest of all the appliances, yet most comfortable for long term patient wear.  I have seen costs for appliances anywhere from $1995-$7000. Typically medical insurance pays 50-80% of the allowable once their deductible has been met. I recommend collecting in full, then have the insurance company reimburse the patient. If that is not possible, I recommend getting your lab costs upfront. Medical billing can be challenging. I have found that making one person responsible to handle the insurance and pre-authorization process as well as claim follow up is key. This is a very detailed job and can be time consuming depending on how many sleep apnea patients you will see each month, so take that into consideration as well.
The great advantage of sleep apnea is once you know what to be screening for, you can evaluate every existing patient. You would be surprised how many existing patients have sleep apnea. I would also recommend adding a sleep apnea question to your health history.  Screening how many of your patients are affected by sleep apnea is a great way to evaluate if you should incorporate this into your service mix. You have the ability to change people's lives by asking a few simple questions. Start communicating and building relationships with your sleep centers near you – they are also a great referral source for those patients who are CPAP intolerant.