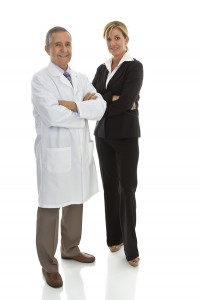 Here are my tips:
1.  Have your team tee you up for your comprehensive exam by asking the patient, "How can I make this a great experience or appointment for you today?  I am going to help Dr. discover ways to get you 100% healthy.  Dr. is going to be doing a comprehensive exam, talking with you about risk factors, and how we can lower your risk to the common things that cause disease in your mouth so you can keep your teeth a lifetime.  What are your goals for your mouth?"
2.  Dr. ask a new patient if they know how dental insurance works?  Explain that it is just the opposite of medical insurance, it really should be called dental benefits, and is more like a rebate.   They will only cover so much per year and are not designed to take care of the health of your whole mouth."  Tell the patient that it is great they have insurance, if they have a big treatment plan you will probably use that up in the first 15 minutes of their next appointment."
3.  Dr. ask the patient if they have thought about a budget for their dental care.  If it is going to be a big case, it may be like a small car payment to get their mouth completely healthy.
4.  When you are doing the grab bag consider setting up a super goal, if you are 10-20% above your grab bag goal, put in a $100 bill.
5.  Have your team listen to your conversations with patients and have them penalize you for using less belittling words like " just", "little bit", "it's up to you."
6.  Template the hygiene schedule for high production perio therapy, perio maintenance and NP prophy blocks each day.  Use a 48 hour release rule for these blocks.  Similar to the Dr's template if you don't hold blocks for high production it will be hard to reach your goal and it will also be difficult for the hygienists to be comfortable diagnosing scaling and root planing on existing patients who may need to go back into active therapy.
7.  Cross train your team in being able to go over a financial arrangement form so that anyone can explain a patient's options for paying for treatment.
8.  Make a list with your team of the 3 benefits of every procedure that you do.  Anyone should be able to answer a patient's question of "do I really need this done?"