Dental Cyber Security 3-Part Podcast Series
Dental Cyber Security (Part 1)
What You're Up Against Today
"We've seen a lot of attacks in the dental industry recently. They have the same tech as other medical professionals but they aren't as prepared like physicians or hospitals who have been in this situation for a while and are more well protected."
– Adrian Santangelo
Dentistry recently experienced the biggest healthcare security breach this year when Aspen Dental's scheduling systems, phones, and other business applications were shut down.
At Everyday Practices Dental Podcast we believe you deserve to be armed with the knowledge and tools you need to protect your business from the wave of accelerated cybercriminal activity.
In this first episode of our 3-part series on cybersecurity Chief Cyber Forensics Officer and ethical hacker Adrian Santangelo shares what you can do to protect yourself against threats in today's market, and:
Why dental offices are becoming more of a target
What cyber attacks cost you: federal fines, emergency security services, loss of trust
What kinds of attacks your business is facing (including Zero Day attacks)
Biggest mistakes dental offices make with their cyber security
What to do when you get hit with a cyber attack, and how long it takes to recover
---
Dental Cyber Security (Part 2)
What Threats are Coming Soon
"We used to not be able to trust photos. Now we can't trust photos, audio, or videos with the advances in AI."
– Adrian Santangelo
There's a whole set of technologies churning behind the scenes, poised and ready to attack your dental business. But there are things you can do to protect your practice from what is coming in the near future.
Adrian Santangelo, Chief Digital Forensics Officer of Cyemptive, joins us again for the second of this three episodes to shed light on:
How hackers are leveraging Artificial Intelligence for nefarious purposes
Deep fake audio and video are here. Are you prepared?
What ethical hackers are doing to combat new technologies
Percentage of small businesses who close because of the costs of cyber attacks
---
Dental Cyber Security (Part 3)
Arming Your Team
"People are the #1 security risk in dentistry."
– Regan Robertson
Did you know that 90% of cybersecurity breaches are due to human error? In 2022, this cost the average company experiencing a data breach over $4 million dollars to investigate the leak, recover data, and in loss of business.
We get it. Cyber security and protecting your practice can feel overwhelming. You might be wondering at this point "Where do I even start?" Productive Dentist Academy's own Information Security Officer Robert Niles joins us to share what you can do to educate your people and protect your business.
Tune in now for the third and final part this special Limited Series from Everyday Practices Dental Podcast where you will learn:
What fees and fines you might face if there is a data breach
What annual team security training should look like for dental teams
Recommendations for training programs you can use
Best practices for passwords, links to not click on, and online behavior
Sneaky things hackers are doing that your team should be trained to look out for
---
Meet the Experts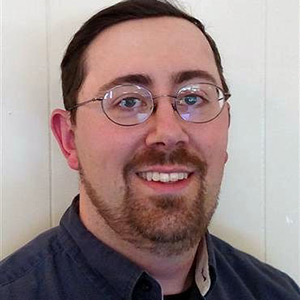 Adrian Santangelo | LinkedIn
Adrian Santangelo is the Chief Digital Forensics Officer of Cyemptive, the only cybersecurity company that guarantees threat elimination.
Adrian is an award-winning ethical hacker and IT industry expert that actively identifies, detects and blocks ransomware before it hits the news. With over 30 years of experience in computer security and digital forensics, he lives and breathes giving others the knowledge, resources, and support necessary for business owners to safeguard their livelihoods.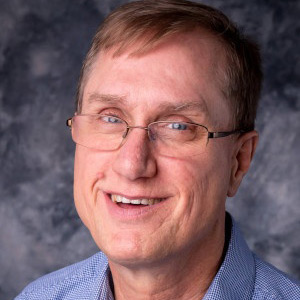 Robert Niles | LinkedIn
Robert Niles serves as Productive Dentist Academy's Information Security Officer and brings a breadth and depth into risk mitigation for dental practices.
He brings 28 years of Linux/Unix systems administration experience, four years of HIPAA compliance, and 3 years as a certified information systems security professional. He is on a never-ending quest to protect others from the "baddies" and is passionate about all things compliance, protection, and client education.
---
Did You Know?
Productive Dentist Academy takes our clients' security seriously. In addition to providing industry-leading marketing with 20:1 ROI, all websites we host and create have the following securities build into them:
Risk assessments and mitigation on their website and our servers hosting that website
Vulnerability and Penetration tests on their website and our servers hosting that website
Server/Operating system updates, including the backup server.
Service updates to web server, SQL server, programming languages, and all supporting applications
Continuous WordPress updates, including all WordPress plugins and themes
Log monitoring and updates to firewalls and intrusion detection systems, using defense in depth.
Local and remote backups, along with backup snapshots and restoration testing
Like what you heard in this series?
At Everyday Practices Dental Podcast we love to make your lives easier. So each week we bring you interviews with dental industry experts and practicing dentists to give you the information and practical strategies you need to build a productive, heathy dental practice. Subscribe now so you never miss an episode!
Ready to take your business to the next level?
Schedule a complementary hour advisory session with one of our expert consultants to discover the opportunities in your dental practice. We have helped thousands of dentists hone their business, leadership, and marketing skills to create solid businesses.