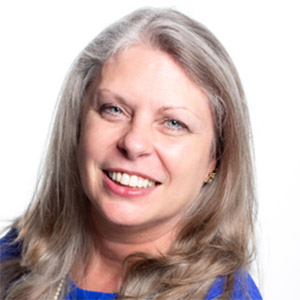 Productive Dentist Academy has hired a new Chief of Staff & Operations who will bring cutting-edge solutions to dentistry and help dentists nationwide boost their profits.
Anacortes, WA, July 2019 – Productive Dentist Academy (PDA) is pleased to announce the hiring of Renee Lewis, Chief of Staff & Operations. Lewis, with 25 years of experience at building up small startups and working with large Fortune 500 companies, is excited to be taking on the role of assisting dentists throughout the United States, helping them to become more successful.
"I love working with inspired business leaders," she said, "and helping them do more with what they have."
Her background includes software development, management, and e-learning. She has previous leadership experience as CEO, CTO, COO, CIO, VP of Engineering, and has previously held several director positions and board positions.
"I am excited to be a part of this team," she said, "and to having the opportunity to bring additional convenience, support and vibrant new options to the dental industry."
Lewis understands the many struggles dentists face, whether it is with the logistics of opening a new practice or keeping a larger, well-established business afloat, efficient and fresh.
"Renee speaks our language," said PDA Co-Founder and CEO, Victoria Peterson-Peterson. "We are constantly looking forward to providing cutting-edge solutions for dentists who depend on us, and Renee brings with her a wealth of knowledge, experience and insight. We are blessed to have someone of her caliber joining our team."
In addition to having extensive experience in the business world, Lewis is a generous contributor toward her community. She donates time toward several professional, civic and school associations. In her free time, she also likes to spend quality time with her family at a lake cabin.
"She has a solid understanding of our industry as well as the needs of the doctors we serve," remarked Dr. Bruce B. Baird, Co-Founder of PDA. "She is a true visionary, and her considerable skills will help dentists and their teams get the information, training and resources they need to be more productive and take even better care of their patients."
Regan Robertson, President & CMO, adds that Lewis's experience with multiple ESOP companies throughout the United States will assist in PDA's commitment to cultivate its own long-lasting employee-owned culture and legacy.
About Productive Dentist Academy
PDA is a dental-consulting and marketing firm located in Anacortes, Washington, that recently made the bold and empowering decision to transition from a privately held company into an employee-owned entity (ESOP). Through consulting, continued education, and full-service marketing, it works with dentists throughout the nation to fine tune, expand, and build their businesses. This work ranges from helping them to start up new practices to helping them to deal with mid-career slumps, or exploring retirement options. It also helps dentists to expand and find ways to increase productivity while simultaneously decreasing stress and assisting them in developing a custom business-development plan. PDA has been in operation since 2004 and currently assists thousands of dentists throughout the United States. For more information, call (360) 709-7765 or visit www.productivedentist.com.
###
For more information, please contact:
Regan Robertson
President & CMO
Productive Dentist Academy
(800) 757-6077
info@productivedentist.com